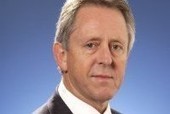 Dr. Dan: Lots of useful "tips" but missing that whole "what's the strategy?"
Dr. Dan Kirsch's insight:
Yet another discussion regarding all of the problems yet to be faced when the baby boomer generation begins to exit stage left with all of their knowledge.
But I think that the article's title does more to hit the critical point than they realized as that suggests a focus that is more about retaining knowledge AS they retire rather than a focus upon capturing knowledge well BEFORE they retire. I say that because with all the points that this article touches upon there is no mention whatsoever regarding the need to have had a knowledge management strategy BEFORE the crisis, but lots of mention of the day-to-day tactics that can be utilized as that crisis becomes reality. All of which seems to me to be a bit like having an excellent policy in place to organize the "abandon ship" moment, but no plans for avoiding the iceberg.
Once again, having in place an effective knowledge management strategy is critical in ensuring that the organization identify and capture or retain its critical knowledge. Absent that strategy I have a hard time believing that the same organization that has failed to conduct all of the mentioned activities for years and years would now suddenly then become "smart" at even identifying what knowledge held is critical (vs. that which doesn't provide any competitive advantage).

See on www.mtmag.com.au